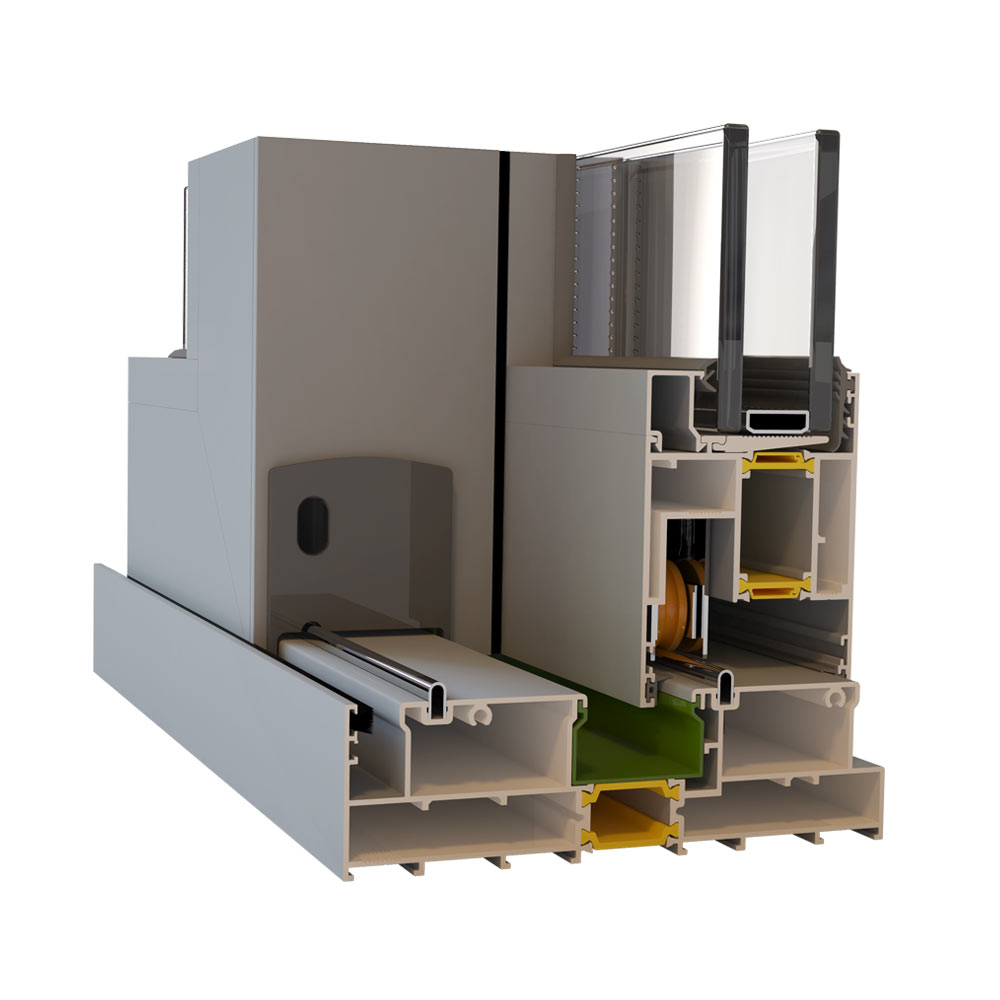 1
Pivoting up to 600 kg/panel
2
Covers very large openings
3
Superior sound-proofing and thermal insulation performance
4
Anti-vandal glazing can be installed
Ultra Grande is the most robust aluminium pivoting thermal insulation system made by Ultra Aluminium Systems. It is a window frame capable of handling extremely heavy loads, up to 600 kg,
and installed in extremely large openings. It fully meets modern construction requirements, providing confidence, security and durability.
It is also available with a low guide, allowing the unobstructed passage above it, making the system ideal in areas used by the handicapped.
The possibility to install thick glazing provides excellent thermal insulation & sound proofing performance, while ensuring the optimal energy efficiency enhancement of any building.
It is equipped with bi-metal polyamides, preventing warping due to sudden changes in interior or exterior temperature.
As all aluminium thermal insulating window frames by Ultra Aluminium Systems, Ultra Grande has also earned a position at the pinnacle of quality and proper function.
Technical Specs
Alloy: ΑΑ6060
Heat treatment: Τ5
Stainless guide: 314
Polyamide width: 20 – 30 mm
Sheet weight, maximum: 600 kg
Guide width: 166.3 mm
Glass panels: outer size up to 45 mm